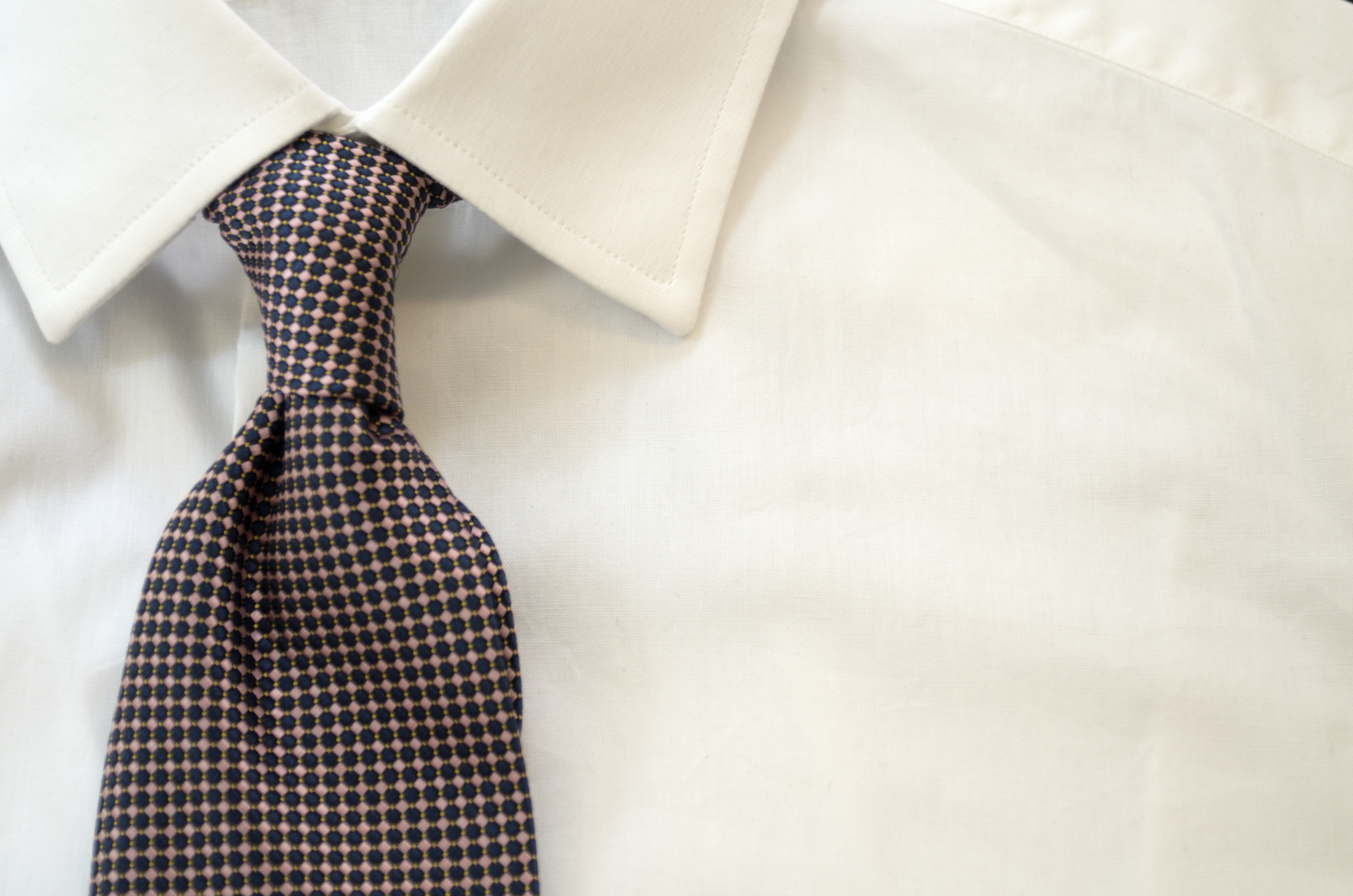 The Solution
Ties are made with structured material inside ? such as padding and interfacing ? that can become dislodged when washing.
Similarly, traditional silk print or weave ties should not be laundered or spot treated (as it leaves water marks).
Freshen and deodorize by steaming and spritzing with Fabric Fresh Classic 8 fl oz between wearings.
For serious stains, frays, or damage, bring your tie to a trusted professional necktie repair and cleaning service. We love Tiecrafters in NYC, and they service clients worldwide!
Tiecrafters
252 West 29th Street
New York, NY 10001
(212) 629-5800