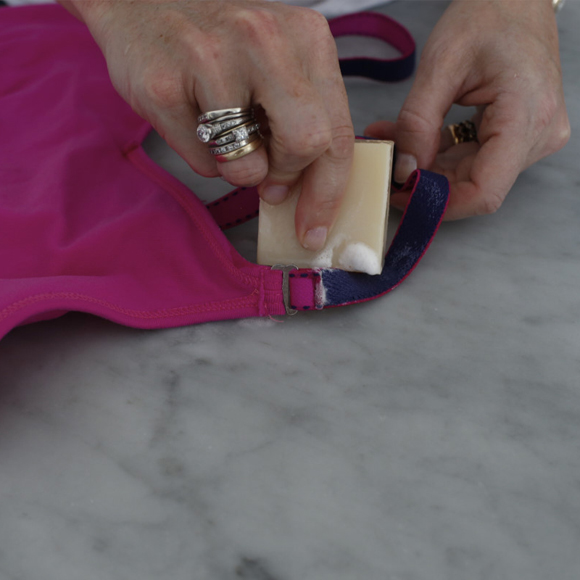 Note: Gore-Tex requires an alternative to dry cleaning
If necessary, request that the cleaner use clear distilled hydrocarbon solvent for rinsing and then spray durable water-repellant treatment on the outer fabric before drying.
Treat stains with Stain Solution or the Wash & Stain Bar. Washing gore-tex starts with focusing on susceptible areas such as underarms, necklines, and cuffs.
Gore-Tex recommends machine washing on a permanent press cycle with warm water.
Add the appropriate amount of Signature Detergent according to the machine and load size. Rinse twice, making sure the spin is on low to minimize creasing.
Gore-Tex advises against using powder detergents, fabric softeners, conditioners, grocery-store stain removers, and chlorine bleach, as they will affect garment performance.
Do not wash with heavily soiled clothing.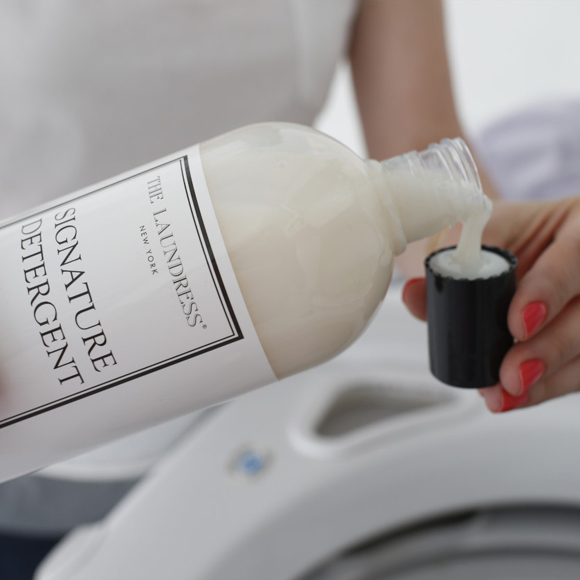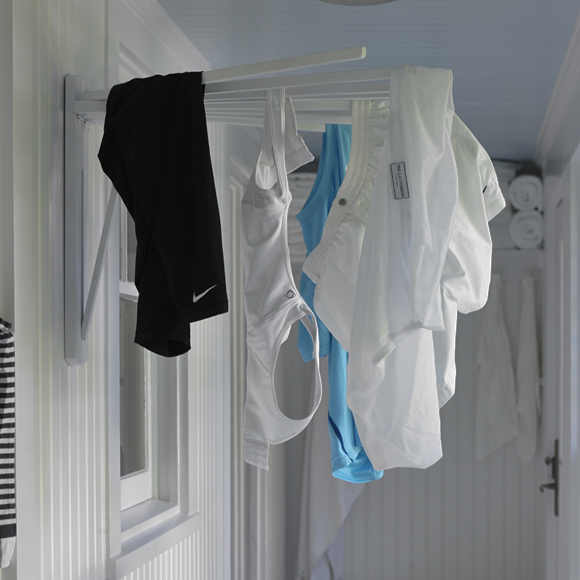 Line dry, or tumble dry on a warm, gentle cycle. Once dry, tumble dry the item for 20 minutes to reactivate the fabric's water-repellent treatment.
If unable to tumble dry, iron the dry item on a warm setting with no steam, and use a pressing cloth to protect from scorching. This will help reactivate the fabric's water-repellent treatment.
To freshen between wearings, spritz with Fabric Fresh Classic.
Always store items clean. We recommend storing in a breathable cotton Storage Bag to protect items from bugs.Storing in plastic encourages yellowing and can trap mildew-causing moisture, a prime environment for bugs.

All techniques are based on textile science. Not all garments perform and react as science would predict.