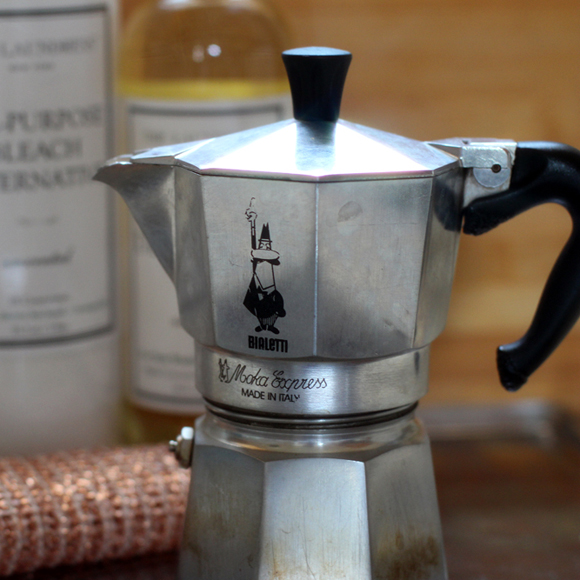 Material(s): Glass, Plastic, Stainless Steel, Aluminum, Enamel

Common Problems: Espresso stains and grounds get stuck in hard-to-reach places. Remove all buildup for the best brewing.

How to Clean: Run Scented Vinegar through a long, full brew cycle. If it is a stovetop brewer, soak in vinegar and hot water overnight.

Handwash with Dish Detergent and a Copper Cloth; rinse well and wipe dry.

Cautions: Don't slack, the more often the maker is cleaned the better the espresso will taste. Rinse well and flush the vinegar completely; if not, your espresso may taste of vinegar or even worse....soap!