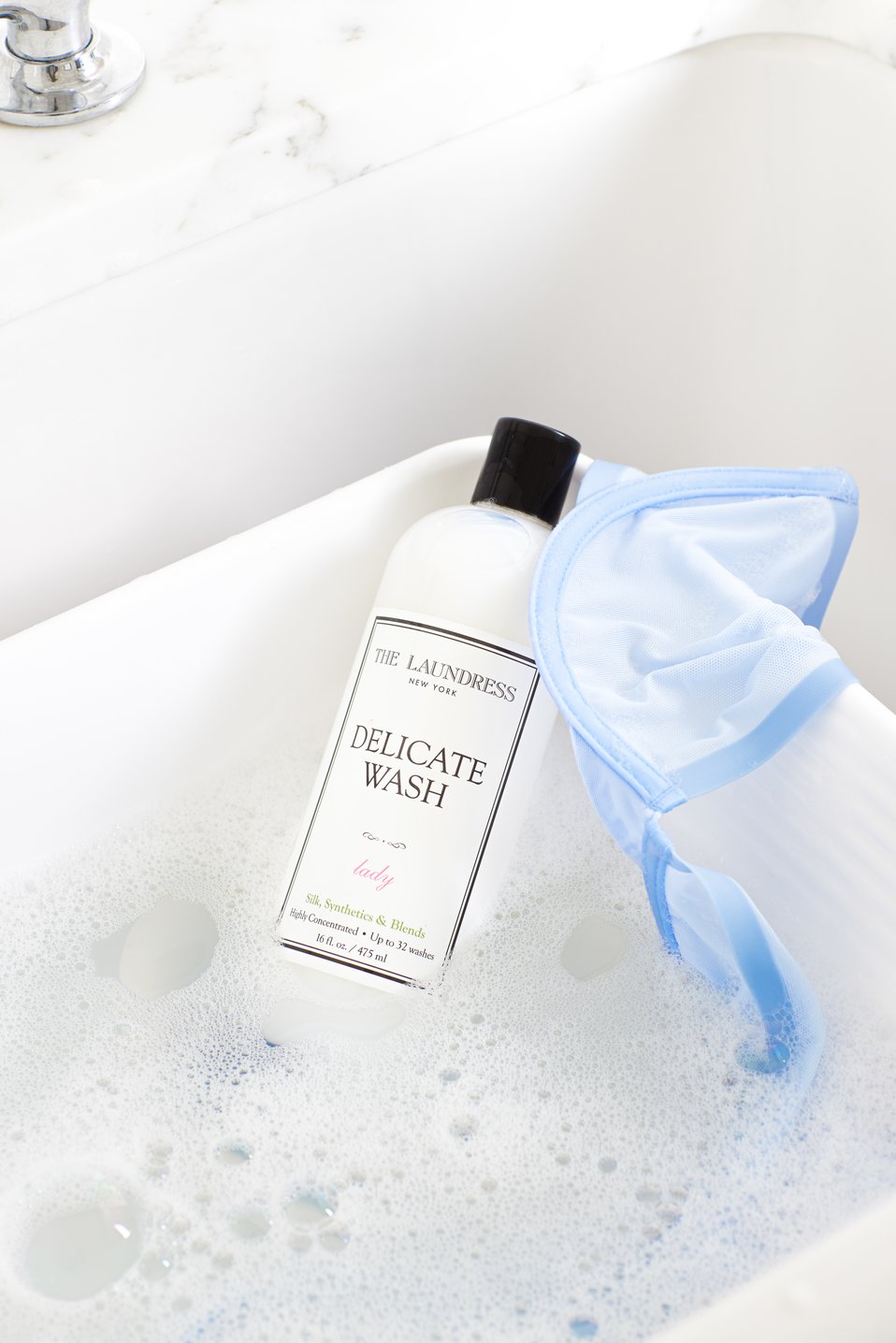 Dry clean only? No way. You've got this, and we can help. Nobody relishes the idea of wearing highly toxic dry cleaning chemicals against their skin along with their most delicate clothing items. Now there's a solution that is better for both you and the environment, all without ruining your treasured delicates. Washing delicates is easier than ever with Delicate Wash from The Laundress. It smells divine and easily removes odors while cleaning and preserving delicate fabrics. Visit our Clean Talk Blog for instructions on how to wash specific delicate items.
Whether you're a laundry novice or a fabric care pro, you'll want to check out these tips for washing delicate clothes.
Learn how to wash delicates at home with our tried and true delicate fabric cleaning guide below. From freshening delicates between washes to recommended products, you'll find a wealth of knowledge.
To take a deep dive into washing delicate clothes, check out our how to take care of every delicate fabric stain over the holidays blog post. 
Freshening Delicates Between Washes
Of course, your delicates are not usually the items to wear once and toss in the laundry. If you want to stay fresh between washing delicate items, try our non-toxic, biodegradable, and delightfully fragrant Delicate Spray. It's perfect for silks, knits, and undergarments. So keep that favorite silk Hermes scarf in the rotation a bit longer before your next hand-washing adventure. This fabric spray makes a great gift, too. You can even use it to freshen bed linens, pillows, and furniture around the house. Herbal and citrus notes combine with amber, bergamot, lavender, and musk to make everyone's nose a little happier.
Washing delicates never smelled so good. Try our Delicate Wash & Delicate Spray Duo.