A result of natural body oils, deodorant, and fabric absorption, everyone is prone to the yellowing of their favorite tees – no one is exempt. By following our exclusive "pit stain" recipe, you can restore your tops to new without breaking a sweat.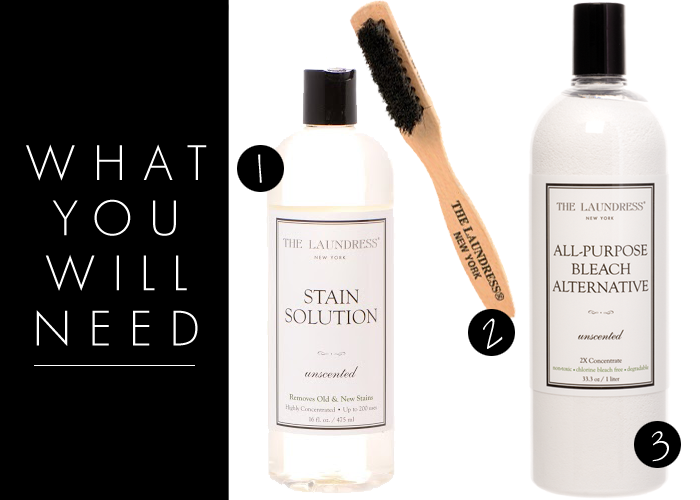 Grab Our Tools of the Trade
Pretreat
Work the solution into the fabric with the Stain Brush.
If the stain isn't fully removed once the soaking is completed, don't sweat it! It often takes two to three tries before complete removal.
Once satisfied, finish by laundering as normal with your favorite Laundress detergent