We find inspiration in elevating the everyday and believe the simplest of routines can feel luxurious. For us, luxury means a passion for providing the ultimate experience. While all of our products have a fabric and function-first approach, the Artisan collection is an homage to all the people who dedicate heart, hand and soul to bringing our vision to life, and a celebration of the unique craftsmanship behind every bottle brought to laundry rooms worldwide.
We collaborated with longstanding Laundress talent to capture the artistry behind the scenes—from perfumers and formulators to packaging suppliers and, most importantly, our frontline factory workers who bring all the magic together. Below, the inner workings of a work of art built on science.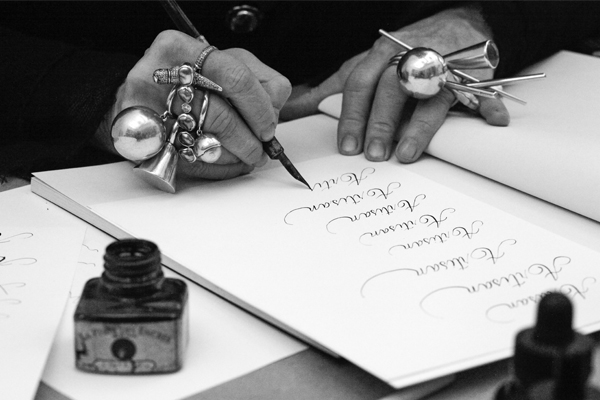 Hand-Drawn Illustrations
The artist behind our spirited Laundress Lady, Daniela, puts ink to paper for the Artisan calligraphy featured in this collection. Like a love letter for your laundry and home, her bespoke illustrations lend a warm and personal touch to each bottle.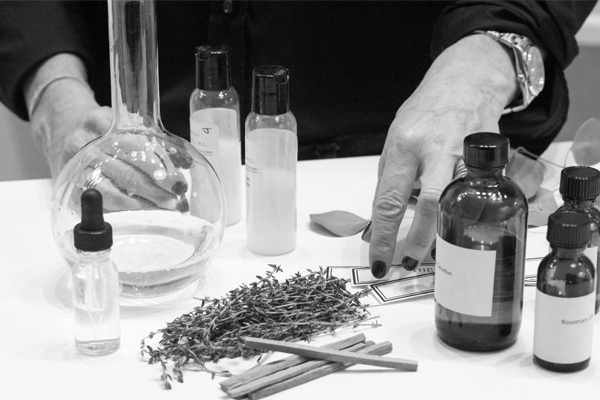 Compelling Fragrances
Our master perfumer develops scents that are comprised of no less than 12 notes for a fine fragrance experience that takes the bore out of chores. The Artisan scent was specially created to create support through the challenges of not only winter but of these times—a deep, inspiring blend to ground and spark creativity.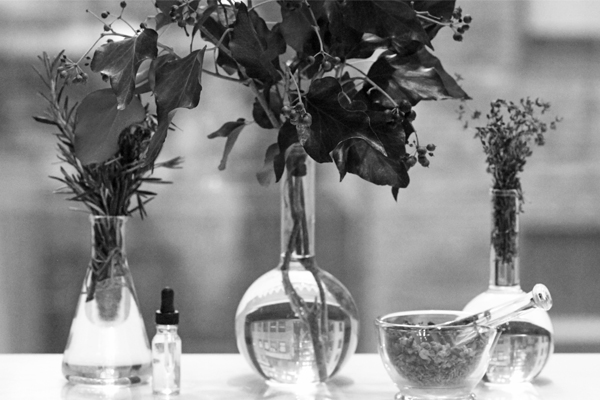 The Right Chemistry
Each of our revolutionary plant-derived formulas are developed by dedicated and diligent chemists who work with us to solve our most pressing cleaning conundrums with a masterful knowledge of both cleaning chemistry and textile science. The Artisan scent is paired with our best performing Signature Detergent and Fabric Fresh formulas for a fresh new perspective on the art of doing laundry.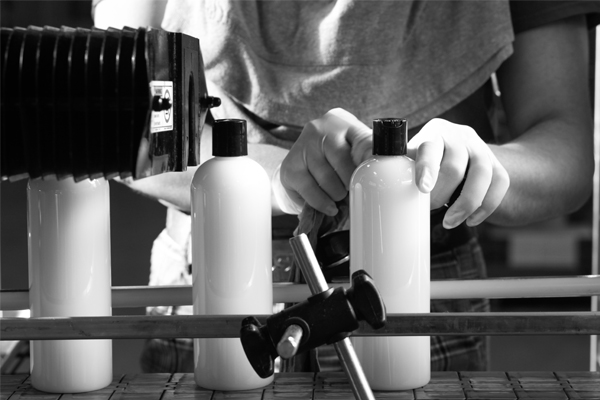 Made With Love
The Laundress products are proudly formulated in the USA. We work closely with our manufacturers and factory team to ensure our solutions meet the highest standards of quality, safety and efficacy every step of the way. Their enormous efforts to meet the demand for our products, despite recent logistical challenges, have proved to be a true testament of our partnership.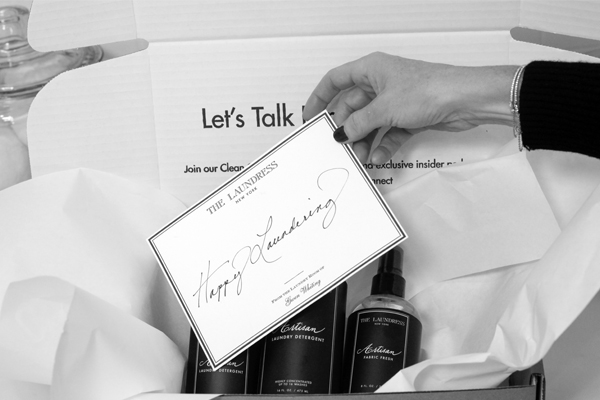 Packaged With Care
The team at our shipping facility personally packs each order with care, enclosing a handwritten note to those receiving a piece of our Laundress love. Every order placed on thelaundress.com is proudly hand packaged in 100% recycled paper boxes and fill and shipped carbon neutral to your door.

From our laundry room to yours, happy laundering!