Goodbye, marathon cleaning days, hello more time for you! When you focus on cleaning small things in your home on a daily basis, you'll actually get more done than you would doing it all at once. Copy our cleaning and tidying shortcuts, then enjoy the extra time you have. (You can thank us later.)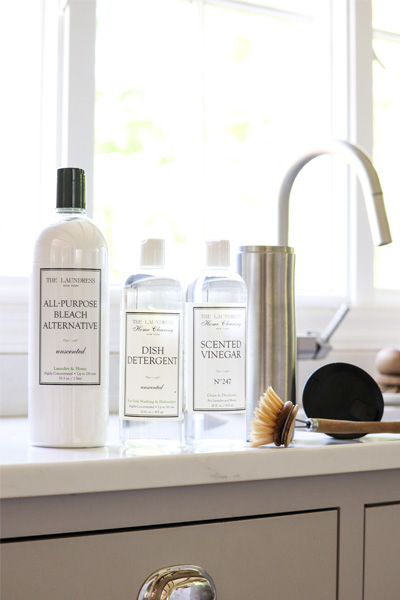 1. Stock Up On Multi-Tasking Solutions
Our Scented Vinegar and All-Purpose Bleach Alternative can be used to clean, deodorize, and brighten your whole home and even your laundry at once. Get them both in our Clean Home Duo.
2. Make Your Bed
Making your bed every morning instantly makes your bedroom appear put-together and motivates you to keep the rest of you home in order, too. After, spritz your bedding down with Fabric Fresh Classic, which removes odors and makes your bed smell like clean laundry.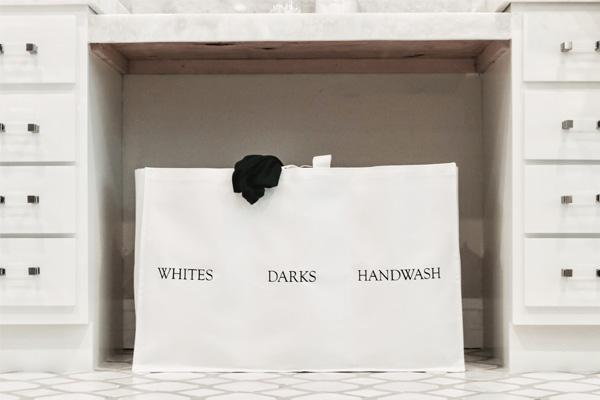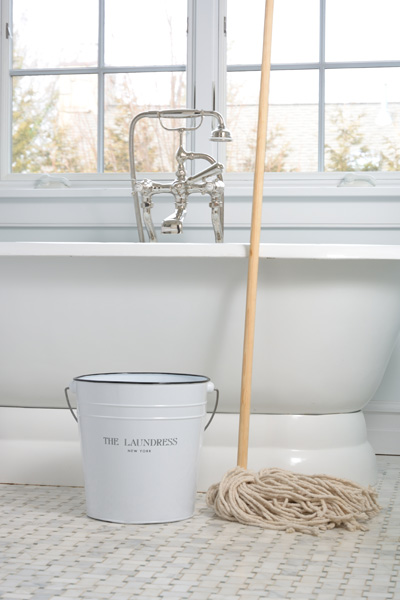 5. Clean The Floors In This Direction
When you sweep, mop, or vacuum, begin in the farthest corner from the door or room's entrance and work your way out. You won't have to double back to get rid of foot marks or debris on a just-cleaned floor. We love All-Purpose Cleaning Concentrate for mopping and our Horse Hair Broom for sweeping.
6. Soak Cooking Messes Overnight
Spare yourself the elbow grease and soak pots and pans caked with burnt-on food with a couple of capfuls of All-Purpose Bleach Alternative and hot water. Leave overnight and you'll be amazed at how well the remnants slide off in the morning.
7. Clean Glass Shower Doors In The Shower
Got shower doors? Keep a bottle of Glass & Mirror Cleaner in the shower and give them a wipe down with a Lint-Free Cleaning Cloth before you exit.
8. Do a Deep Dishwasher Clean
To keep odors at bay, treat your dishwasher to a weekly "bath" by filling your dispenser with Scented Vinegar and two capfuls of All-Purpose Bleach Alternative, then running an empty cycle with hot water.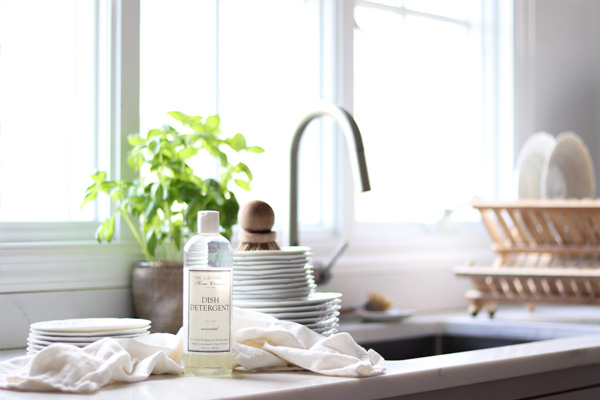 9. Don't Scrub Your Toilets
Drizzle Scented Vinegar into your toilet bowl, making sure to hit along the inner rim where buildup accumulates. Add a capful or two of All-Purpose Bleach Alternative, then allow to soak for 15-30 minutes. While that's soaking, wipe down the entire seat, handle, and exterior of the toilet with Surface Cleaner and a Lint-Free Cleaning Cloth. Flush, and you're done—the combo of Scented Vinegar and All-Purpose Bleach Alternative works to dissolve grime, odors, and watermarks without the use of a brush.
10. Nix Unsavory Scents In Under 15 Minutes
Knowing these key strategies will help you easily remove funky smells from any part of your home. Get the guide.
11. Do a Home Scan
Always be on the lookout for misplaced items and put them in their appropriate places as you see them. If time permits, always put away clean dishes, pots, or pans immediately after cleaning. Same goes for fresh laundry—fold and put loads away as soon as they're done.