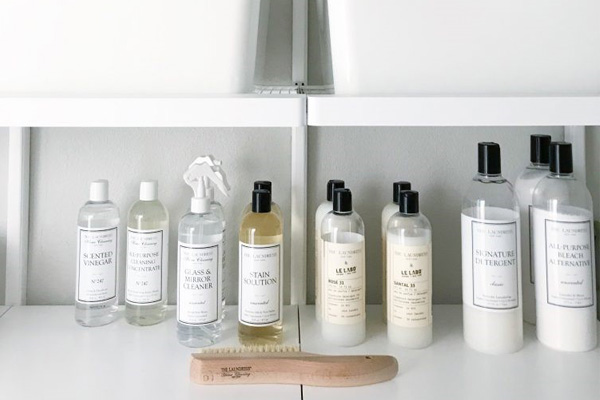 STEP 1:
Give it a Wash
Encourage a fresh start by sorting and laundering any garments that are stained, musty, or dingy. Sidenote: I've been using their line of laundry detergents for a while and my favorite is the Le Labo Santal Signature Detergent...heaven!!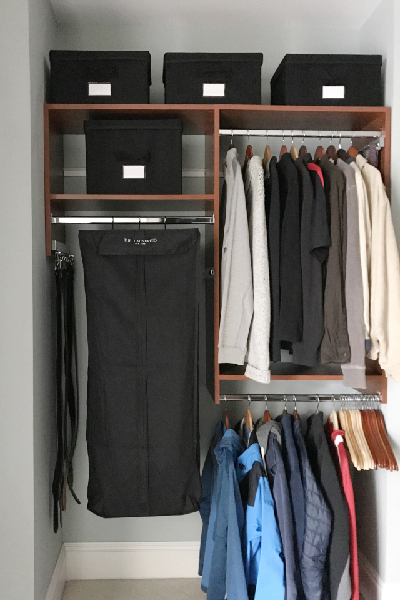 STEP 2:
Deter the Dust
Although he has a modest wardrobe, there were items that needed to be kept dust-free. The Hanging Storage Bag safely keeps suits and sport coats dust-free while keeping them easily accessible. No worries if your closet doesn't have closed cabinets for sweaters and trousers. Just fold neatly in a 6-Tier Hanging Organizer.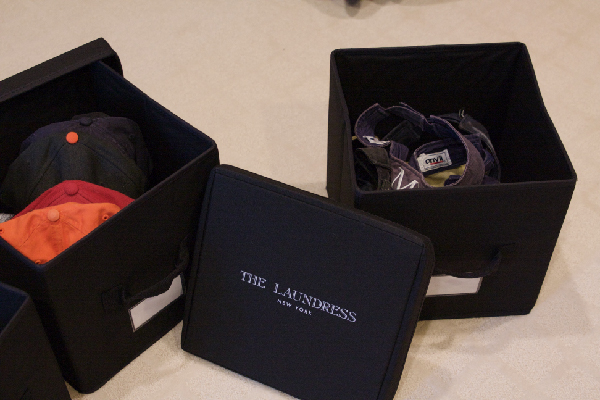 STEP 3:
Box It
When I organize a closet, I notice the items that tend to collect a lot of dust. Shoes and hanging pants seem to be the worst, but hats come in a close third. In his closet we separated the hats - caps, visors, beanies - and contained each in their own Storage Cube.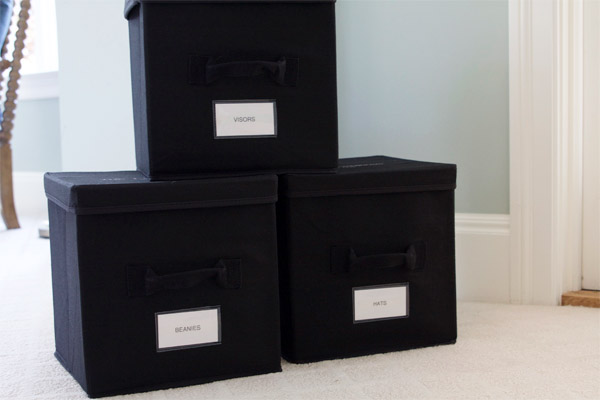 STEP 4:
Label It
Start labeling boxes according to their contents. No guessing where to locate out of season items like ski clothes when there's a label on the box...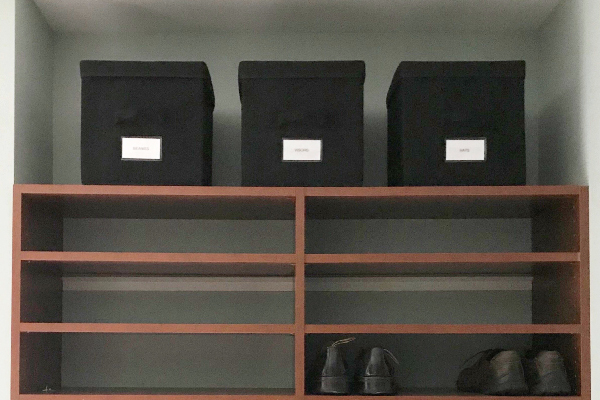 STEP 5:
Find a Place
I placed out of season items like ski clothes or winter/summer hats above his shoe section (the handles make for easy reach when it's time to cheer on those Giants!)...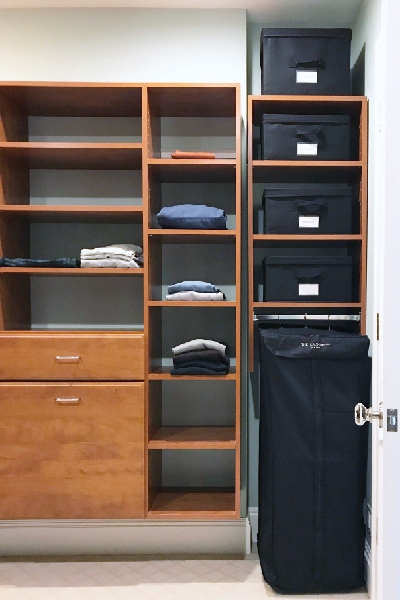 STEP 6:
Within Reach
Boxes that contain items that are used more frequently can be stored more at eye-level and within reach.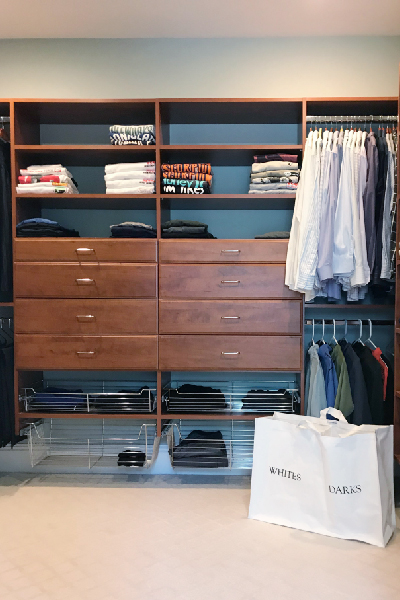 STEP 7:
Sort it Out
Place a Double Sorter laundry bag nearby. It sits nicely on the closet floor and with its divided sections, keeps dirty laundry sorted by color. You'll be organized before your dirty clothes even hit the laundry room...