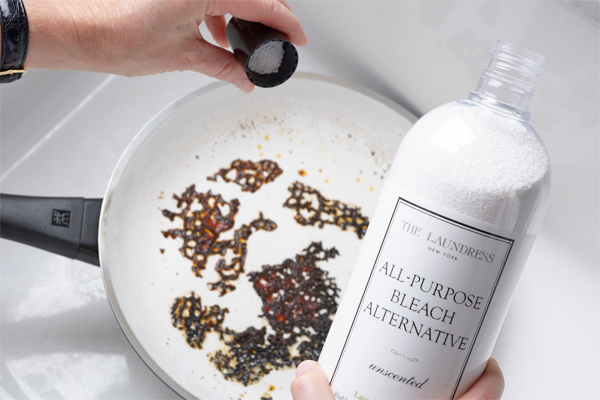 STEP 1:
It's All in a Soak
Start by removing and discarding any loose food or debris from pots and pans. If surfaces are burned, soak the item in a sink filled with hot water and 1 capful All-Purpose Bleach Alternative. Allow to sit for one hour or, if possible, overnight.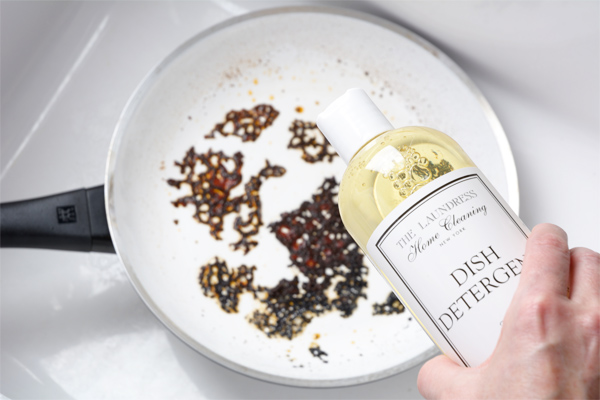 STEP 2:
An Extra "Hand"
After soaking pots and pans, finish by hand washing them with our Dish Detergent. Formulated with a high percentage of active ingredients including enzymes, the Dish Detergent dispels grease, baked-on food, and general cooking messes with ease.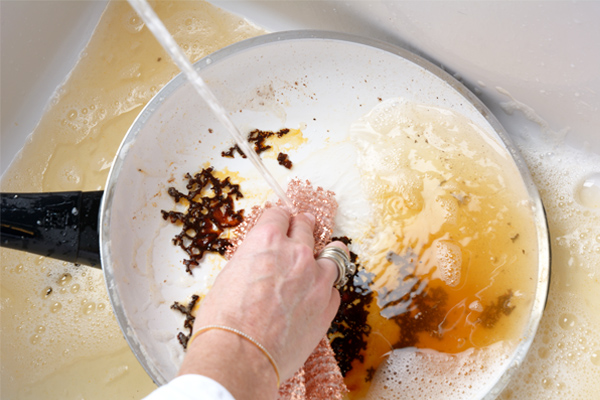 STEP 3:
Scrub Away Grime
Use the Copper Cloth to scrub surfaces clean. While the Copper Cloth is gentle enough to use on delicate glassware, it should not be used on Teflon. For Teflon-coated surfaces, use the Linen Knit Dish Cloth.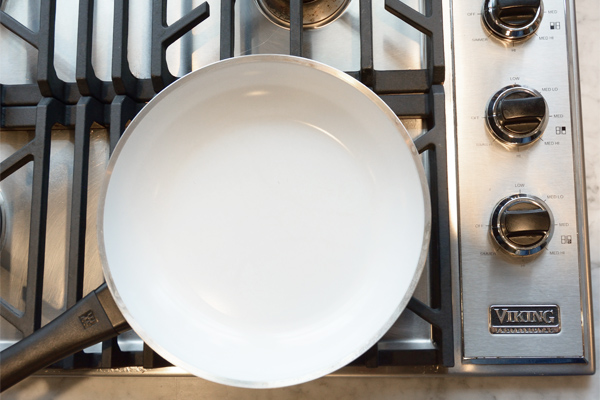 STEP 4:
Dry Your Masterpiece
Finish by rinsing and wiping dry with a Lint-Free Cleaning Cloth.
Complete your kitchen clean: