Whether it's a wedding, birthday party, bridal shower or anything in between, keeping your outfit in good shape for the whole event is easier than you may think (with the right products and tips of course!). Follow these steps to tackle pesky stains, wrinkles and odors at home and on-the-go.
Wave Wrinkles Goodbye
Use our Crease Release as a quick fix to remove light to moderate wrinkles anytime, anywhere. Simply spray the garment and use your hand to smooth out the creases.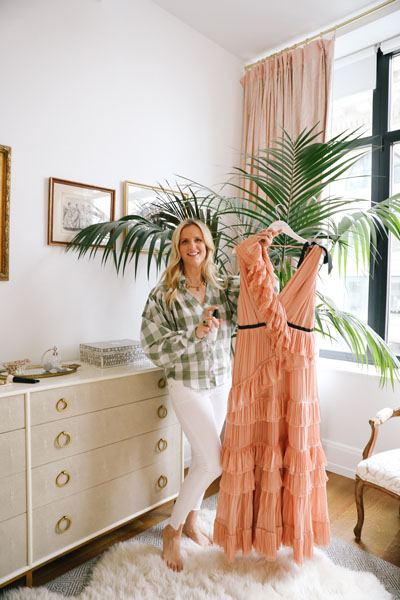 Puttin' on the Spritz
If you're feeling not-so-fresh when you're out on the town, use our Fabric Fresh spray for a quick reset. The Delicate Spray is ideal for dresses, blouses, and other items labeled "dry clean." Scented in Lady, an herbal and citrus blend of rich amber, bergamot, lavender, and musk, you will stay odor-free before, during, and after an event.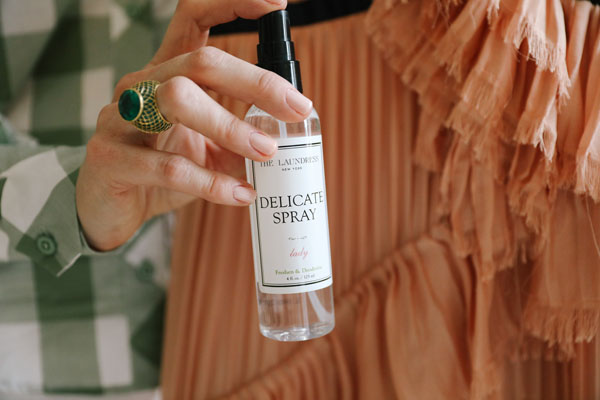 So Long Stains
Take a quick restroom break and work the wet Wash & Stain Bar directly into the stained area. Remove soap and suds by gently blotting the area with a damp Lint-Free Cleaning Cloth or clean linen napkin. Be sure to completely remove soap and suds to avoid water marks. Repeat steps 1 and 2 as necessary until the stain disappears.