A beautifully-curated table is the secret to elevating any kind of gathering, whether you're hosting a small couples dinner or a larger gathering with friends and family. Ahead, we're serving up simple moves for creating a swoon-worthy tablescape. Cin cin!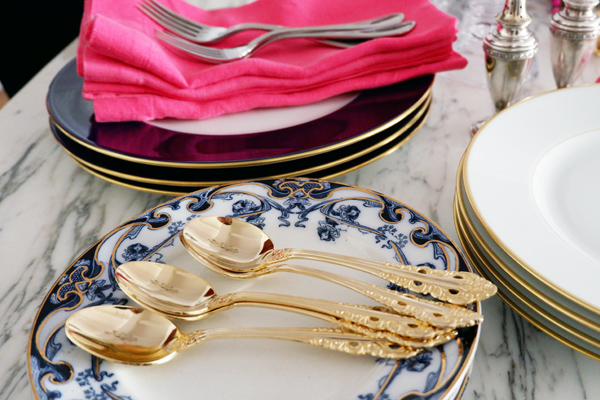 TIP 1:
Mix Metal Flatware
Don't be afraid to mix metals—shake things up by setting out an eclectic mix of gold and silver flatware and serveware. Before setting them out, up the shine with a rinse of warm water and Scented Vinegar.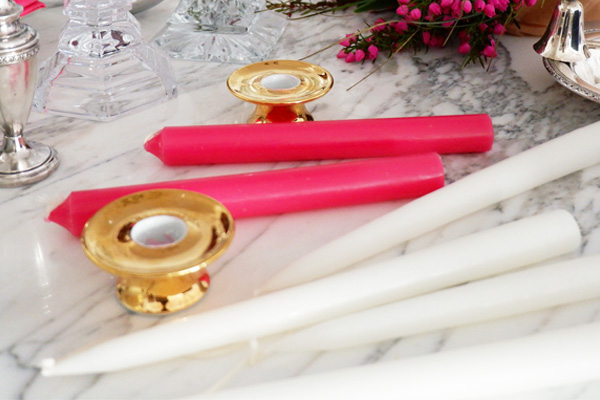 TIP 2:
Break Out Your China
Mixing and matching heirloom china with your regular market finds = instant charm. To keep things from getting too busy, reserve floral and colorful china for the dessert or salad plates.
Tip: Post soireé, handwash delicate china with our gentle Dish Detergent and Dish Brush.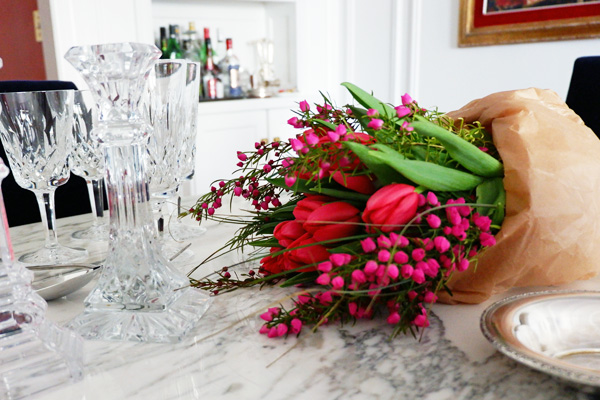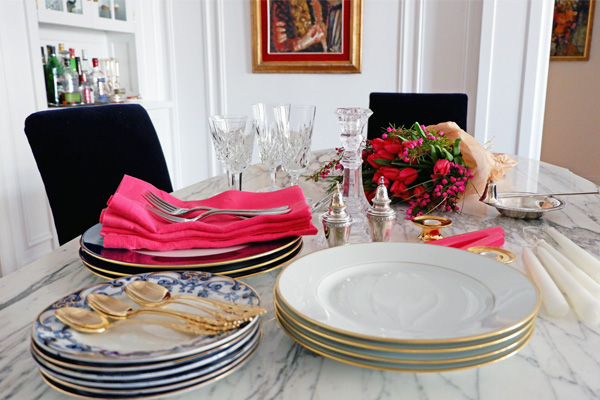 TIP 5:
Inject Some Personality
Lay out a pretty runner or tablecloth—or both!—and sprinkle whimsical objects like ornaments, baubles, leaves, sprigs, or non-staining fruits or vegetables throughout the center. Anything goes! For vegetation, bowls are optional, but if you're using them, opt for varying sizes. Our trick for removing stains from table linens
TIP 6:
Upgrade Your Napkins
Cloth napkins instantly elevate a table. Bonus points for slipping on some pretty napkin rings! Spot a last minute stain right before setting? Treat it with our Wash & Stain Bar and warm water. Blot with a Lint-Free Cleaning Cloth, then press dry with a dry cloth. Post dinner, target color-rich stains from wine, fruit, chocolate, and soda with Stain Solution and a Stain Brush before washing. For oil-rich stains like those from salad dressing, use the Wash & Stain Bar.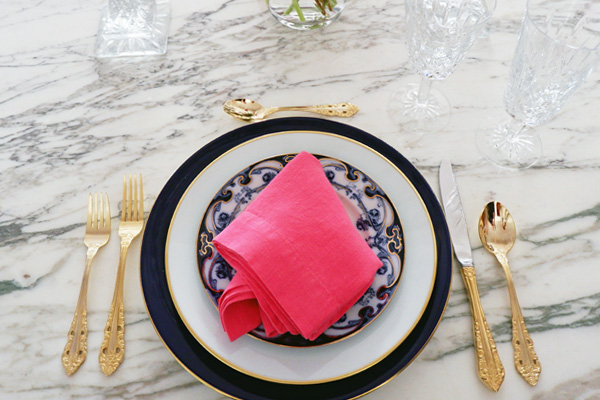 TIP 7:
Set It Straight
Follow this table setting formula: Center the salad plate on top of the service plate. To the right, place the dinner knife facing inwards, with the soup soon on the outside. To the left, place the dinner fork, followed by the salad fork. At the top, you may place the dessert spoon, and/or the cake fork. The water goblet should be just above the knife, and the wineglass just above the spoon. How to get spotless glassware in sceonds