We love finding ways to keep a home clean and beautiful in its own way. Flowers add a special touch, and with so many to choose from you can't go wrong using them–whether it's to freshen your home or as a piece of décor for a dinner party. So we tapped Founder and Creative Director of East Olivia, Kelsea Olivia to share her expertise on floral arranging. Read on for her tips on how to create a beautiful bouquet with freshly picked flowers in just 15 minutes.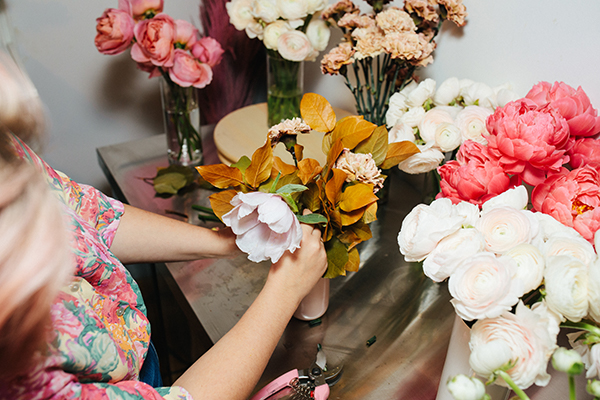 Experiencing beauty isn't just a luxury—I believe it's deeply important to our overall wellbeing and is a vital form of self care. It also helps us to connect to one another. That is why I think creating beauty within our spaces, when we host, or just for us, is vital to the human experience. For me, I use flowers as a means to create beauty in a space. I am really excited to share with you a quick and easy 15 minute arrangement that you can do with almost any cut flowers to add a special touch to your space!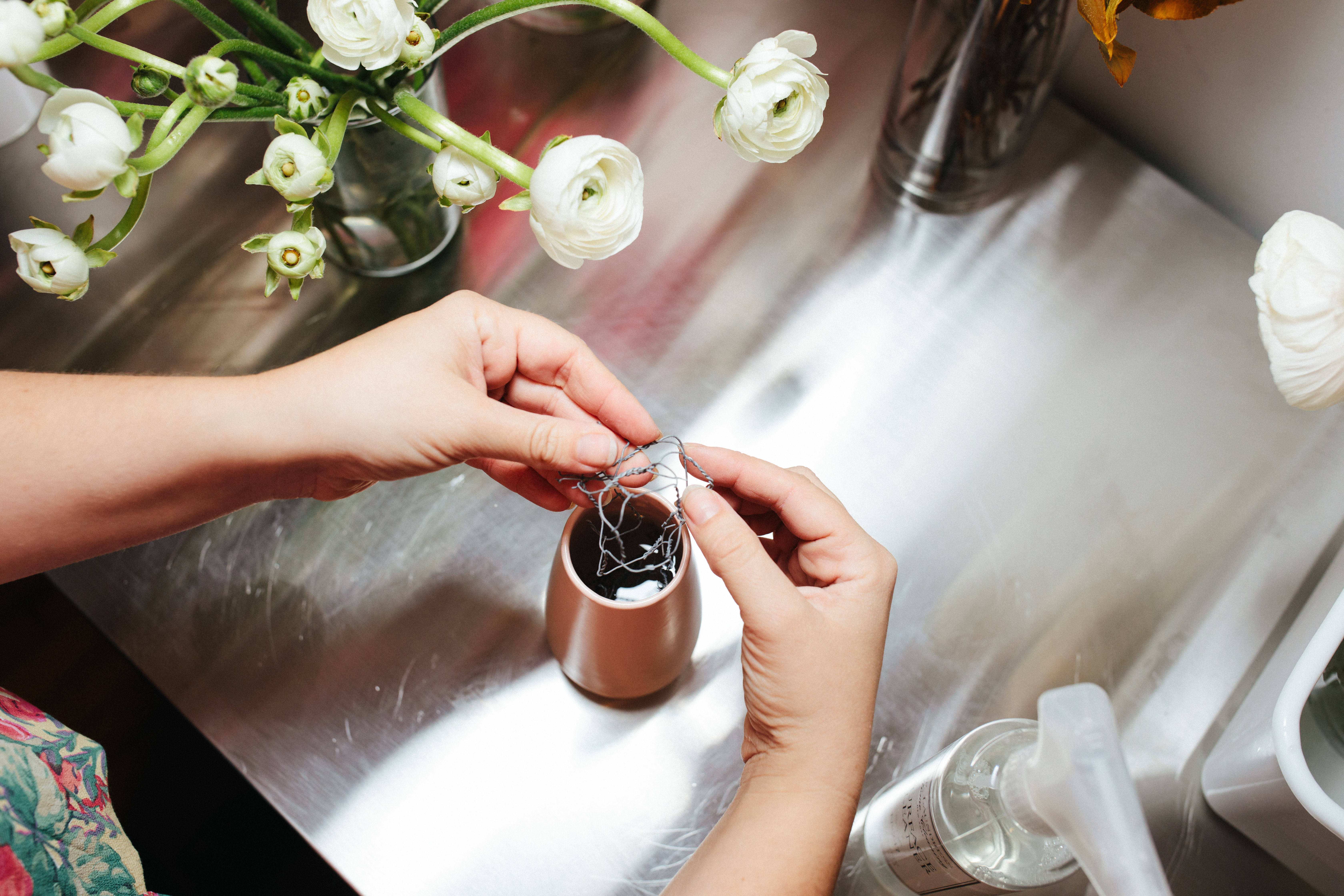 Step 1: Prep
Prep your vessel by placing a small piece of floral wire snug into the vase.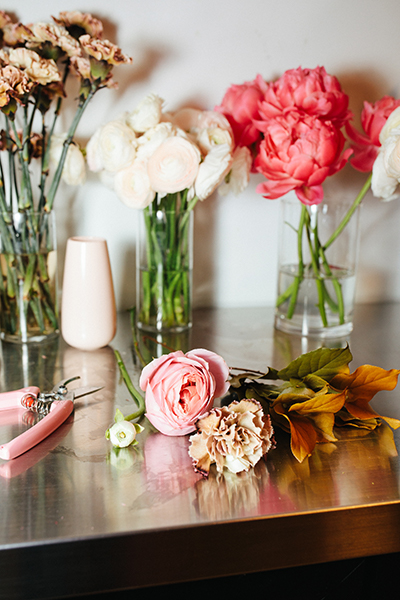 Step 2: Pick Flowers
Hand select your favorite seasonal flowers and autumn foliage from your local farmer's market or flower shop. An easy way to select flowers for your arrangement is to choose one medium to large flower for the focal bloom and two small to medium flowers to use as secondary blooms.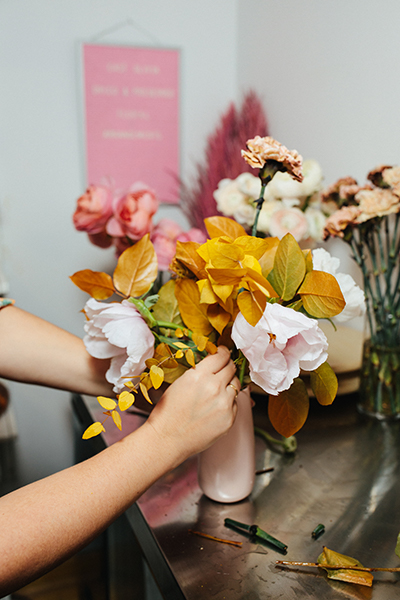 Step 3: Arrange
Begin your arrangement by adding the autumn foliage to the vase first, then layering your secondary seasonal blooms around the focal bloom.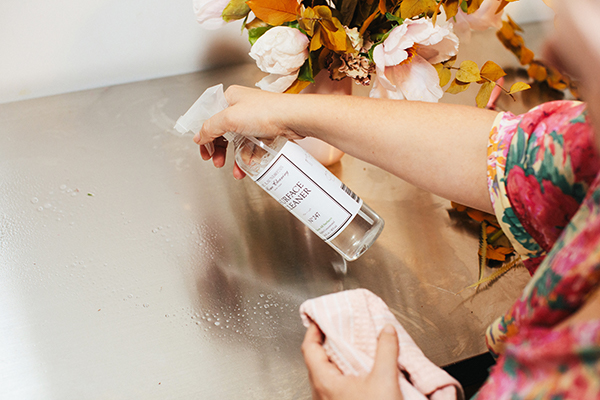 Step 4: Clean Up
Once you've created your beautiful arrangement, wipe down your workspace and clippers with The Laundress Surface Cleaner and sweep away left over debris with a Lint-Free Cleaning Cloth.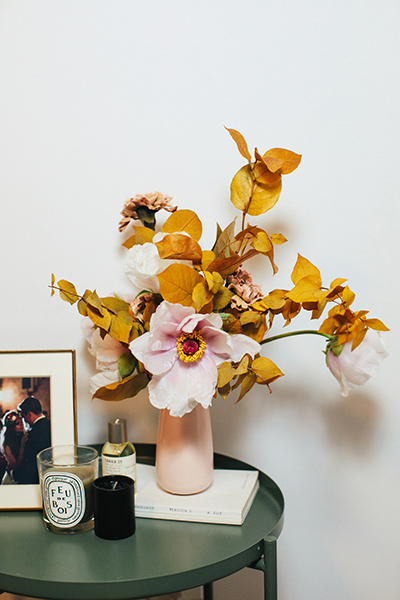 Step 5: Place
Set your arrangement in your favorite room, and make sure to keep it out of the sunlight to help it last.
Flower freshening tip: Mix 2 tablespoons Scented Vinegar and granulated sugar and add to the water.
For more floral clean up tips, like how to remove pesky pollen stains, click here.
Want more floral styling inspiration and ideas? Visit Kelsea's website eastolivia.com.
Photos courtesy of Sylvie Rosokoff.