Kick dirt, grime, and odors on rubber shoes and sandals to the curb! Follow our lead with these smart moves and solutions.
Your Toolkit: Wash Tub Basin, Signature Detergent, Scented Vinegar, Sport Spray, Wash & Stain Bar, Lint-Free Cleaning Cloth, Copper Cloth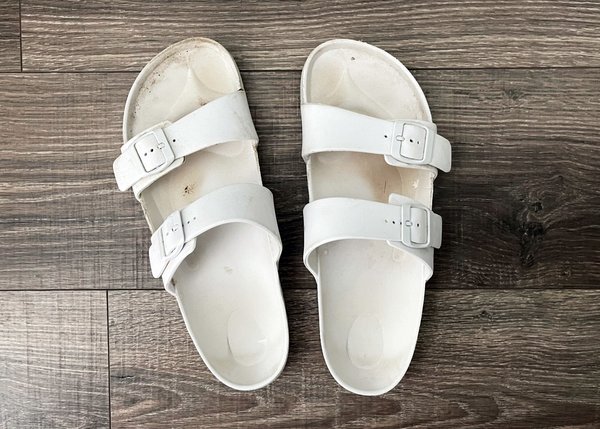 Step 1: Soak
Fill a Wash Tub Basin or sink with room temperature water. Add in a capful of Signature Detergent and agitate the water to create a soapy solution. For extra potent odors, add ¼ cup of Scented Vinegar, our ultra-effective odor absorber. Let the shoes soak in the solution for 30 minutes.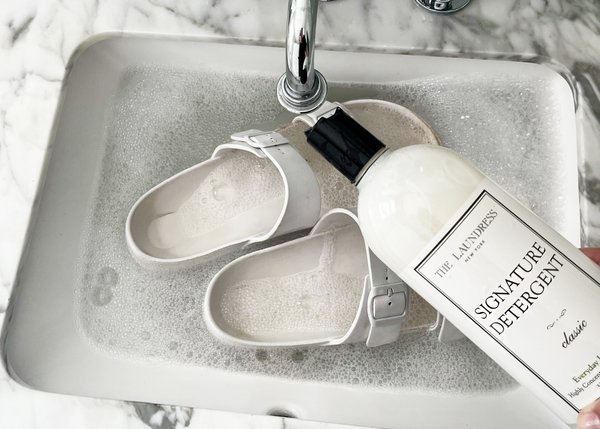 Step 2: Scrub
Use a Copper Cloth to gently scrub dirt and grime.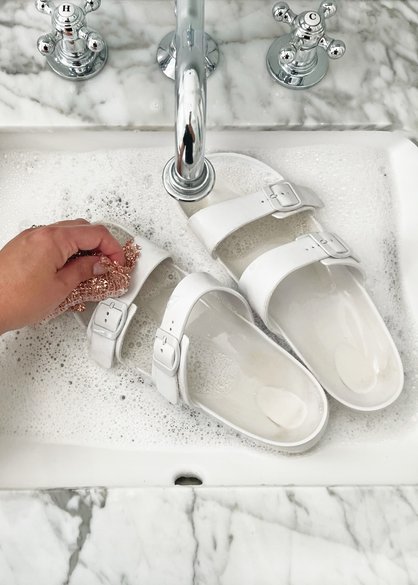 Step 3: Dry
Place shoes on a clean, dry towel to dry. Extreme heat can break down rubber, so avoid letting dry outside for long periods of time. In between cleanings, spritz with Sport Spray and treat stains with a Wash & Stain Bar lathered under warm water and a damp Lint-Free Cleaning Cloth.