There's no better feeling than warm, sunkissed skin and a salty ocean breeze...except, perhaps, a perfectly-packed beach bag. Follow our lead before your next shore excursion.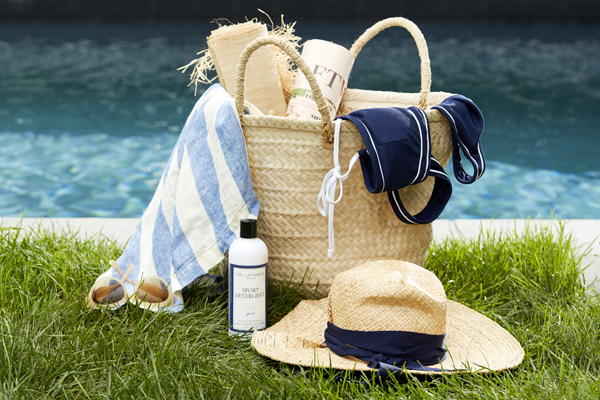 FOR YOUR BEACH BAG
Sport Spray: Refresh and remove odors from the inside of your beach bag, cooler, shoes, and beach hat. Also great for bathing suits, cover ups, and car interiors!
Crease Release: Smooth crinkles in your cover up with a spritz of this easy mist.
Wash & Stain Bar: Banish stains from sweat and sunscreens on the go. Lather the bar with some water from your water bottle, then work directly into fabric. Wipe clean with your beach towel or a clean cloth, and dab dry!