Not sure how often to clean every area of your home? Keeping things clean can feel like a constant chore but having this guide on hand (bookmark it right now!) will help you get your cleaning schedule under control. Pair it with our efficacious, delightfully aromatic home cleaning solutions and you can go ahead and consider yourself a master of the cleaning craft.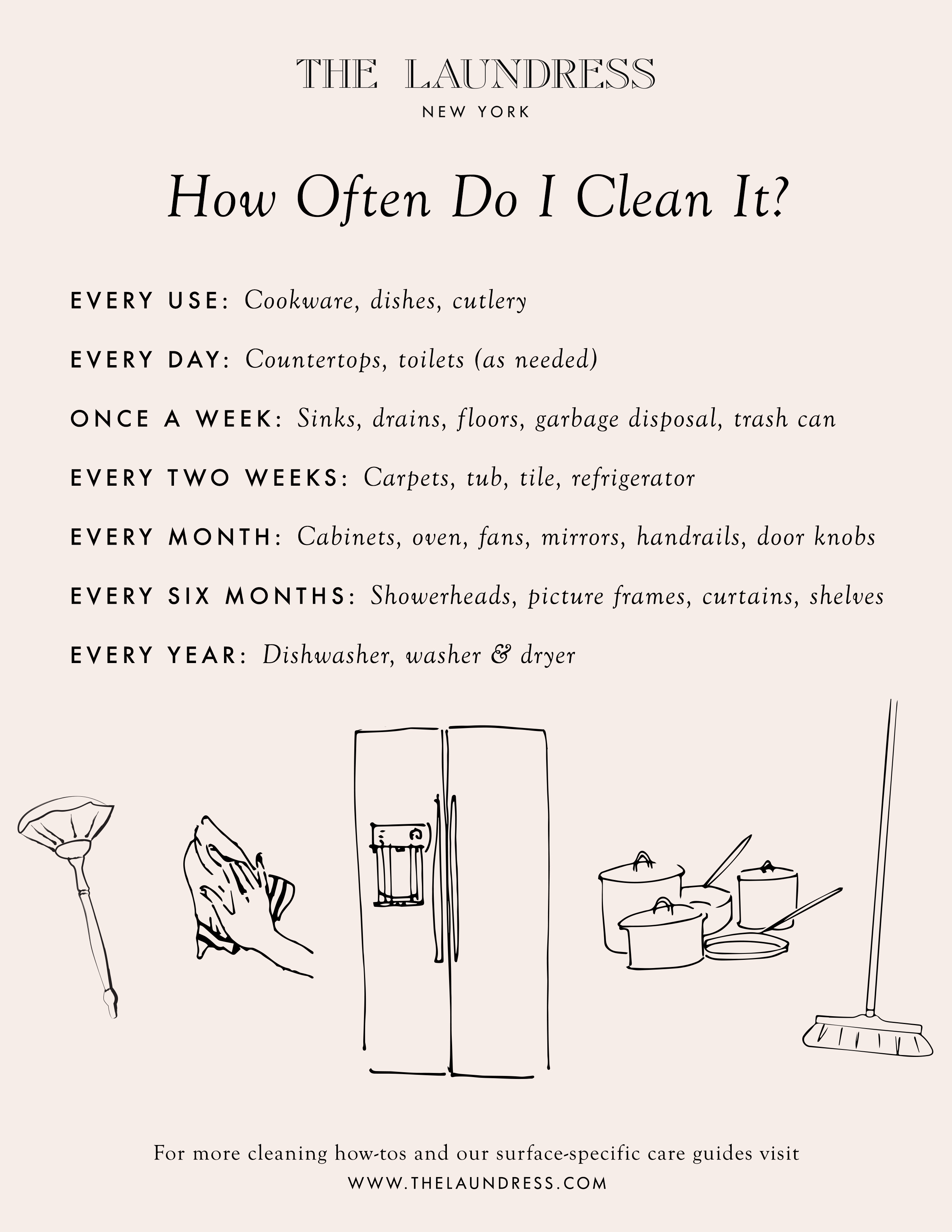 Shop The Tools You Need
Home Cleaning Starter Kit
Packed with our top-selling home cleaners, these efficacious and aromatic solutions will put a pep in your cleaning step.
Lint-Free Cleaning Cloth
Use this reusable cloth in tandem with your home cleaning solutions to wipe down surfaces for the ultimate clean, shiny finish. Also great for dusting and spot treating carpet, rugs, and upholstery.
Home Spray
That just-cleaned home smell, in a bottle. Freshen up the air and soft furnishings with lush, herbaceous notes of pine, eucalyptus, and lavender.