With the cool weather coming, it's time to say "see ya next summer" to lightweight whites and swimwear. Before you store your favorite pieces away, give them one final deep cleaning. This will ensure they're fresh of odors, yellowing, and unsightly stains next time you need them. Follow our how-to then cross your fingers there's a tropical vacation in your future.
Finding the perfect swimsuit is a small victory. When you finally meet "the one," you want to make it last. Sunscreen, chlorine, and sweat can cause discoloration you'll want to remove before storing. Follow these tips to do the job without compromising your suits' color, fit or stretch.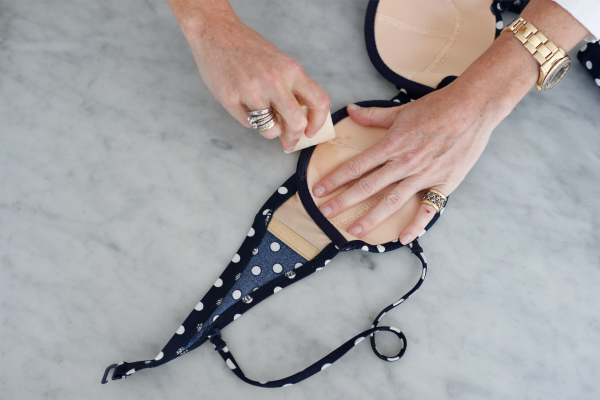 STEP 1:
Raise the Bar
Pretreat salt, chlorine, and sunscreen stains with the Wash & Stain Bar.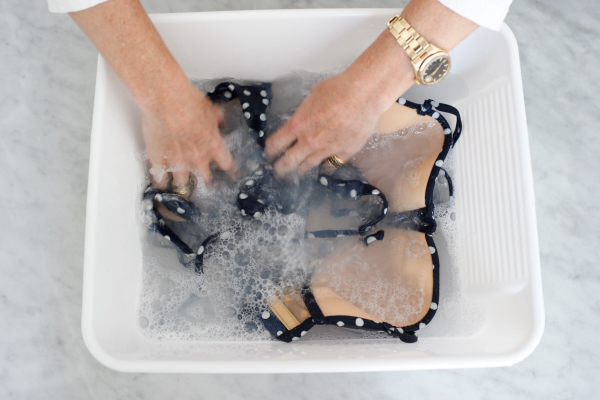 STEP 2:
Soak it Out
Fill a Wash Tub Basin or sink with warm water and mix in one capful of Sport Detergent. Then, submerge your suit and gently agitate. Let soak for 30 minutes.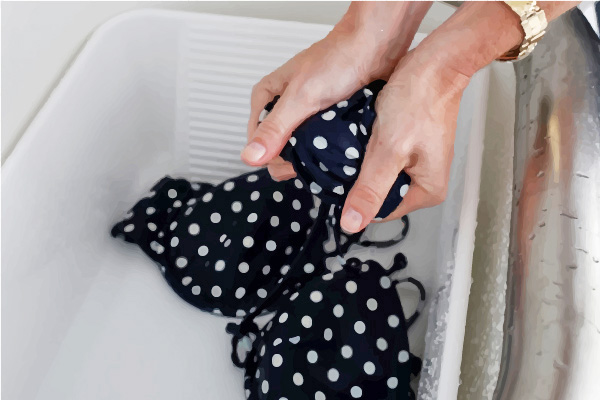 STEP 3:
Rinse Away
Rinse your suit under the faucet in cold water, being mindful not to ring or twist the fabric.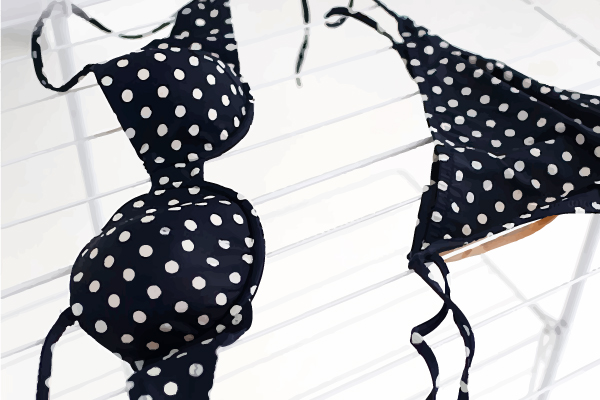 STEP 4:
Air Dry
Lay your suit flat to dry. Avoiding the dryer will ensure the fabric maintains its color, fit, and elasticity.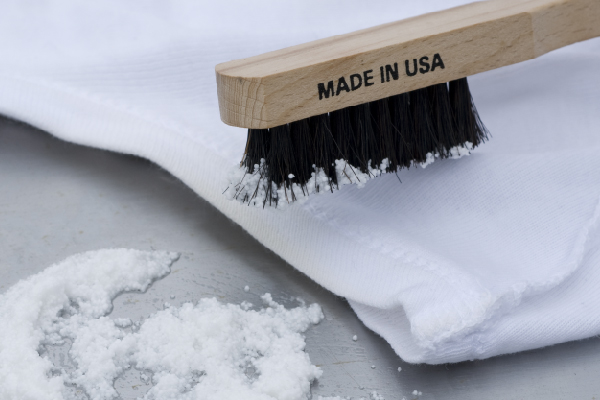 STEP 1:
Pretreat Stains
Pretreat each piece to prevent yellowing. Mix Stain Solution and All-Purpose Bleach Alternative to create a powerful, yet toxin-free cleaning paste. Apply the paste directly to the fabric and work into the stain using a toothbrush or Stain Brush.
NOTE: For stains on collars, cuffs, and straps, opt for the Wash & Stain Bar. Simply lather the bar in warm water and work it into the fabric.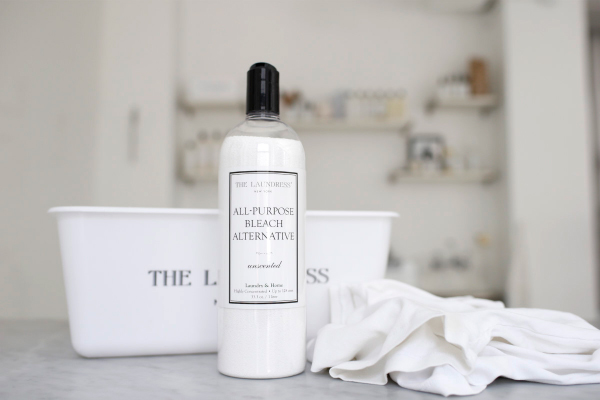 STEP 2:
Brighten Up
For overall brightening, create a bath of hot water and All-Purpose Bleach Alternative. Allow your pieces to soak for 30 minutes or until desired brightening is achieved.
NOTE: This method is suitable for durable fabrics such as cotton, linen, and denim. All-Purpose Bleach Alternative should not be used on silk, woolens, or leather.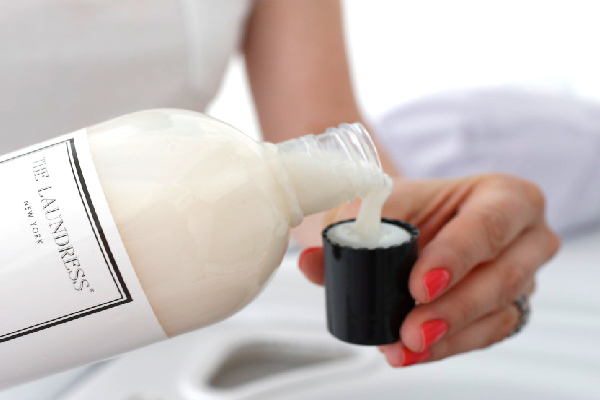 STEP 3:
Machine Wash
Launder items using the Whites Detergent and hot water. This detergent's innovative blend of stain-fighting enzymes and oxygen bleach works wonders in eliminating body oils and buildup that cause yellowing.
STEP 4:
Hang Out
If possible, air-dry your pieces in the sun. Sunlight acts as a natural brightener and disinfectant.