AKT founder, celebrity trainer, and mother Anna Kaiser is always on the move. With her infectious energy and unrelenting passion for inspiring others, it's no wonder she's named one of the 100 Most Influential People in Health & Fitness. Naturally, we jumped at the chance to meet the woman behind the toned physiques of Kelly Ripa, Shakira, Karlie Kloss, and Sarah Jessica Parker. Step into her high-octane world and read on to learn about Anna's go-to meal, tips for staying motivated, favorite Laundress product, and more!
I started AKT because?
I was tired of traveling all over the city, teaching 6 different workouts in single modality studios. I thought to myself, "Why isn't there ONE studio where you can get everything you need and eliminate the traveling and the guess work?!" 
I wanted to create the answer to: How much stretching should I be doing? Am I getting enough cardio? How much strength is too much?" That is why I created AKT. So clients could walk in the door and have a customized program created FOR them (Ex: 2 Happy Hour workouts + 1 AKTone + 1 AKT Restore). I wanted to combine the customization and programming a personal trainer provides with the supportive boutique community and electric class energy.  
AKT takes the guesswork out of fitness. There are four different class options (HIIT, Dance, Tone, Box + Band) and the content changes for each of these classes every two to 4 weeks. My clients no longer have to travel to four different studios to get everything they need, the workouts they love, and the results they want with a team of highly educated trainers they adore!
My New Year?s resolution for 2018 is?
Spend more time with my new baby boy, Brooks! More specifically, attend one class with him a week, and have at least two waking hours a day with him during the week, whether I can fit them in before or after work. I can always find something else to fit into my day, so I need to choose a clear time to begin and end my work day so I can put my phone down and focus on my delicious little boy for a healthy amount of time.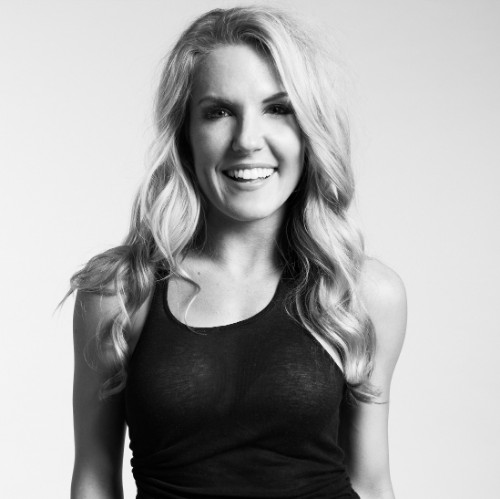 My pump-up song right now is…
"Perfect" by Carl Henry
My favorite Laundress product is…
Bleach Alternative. I have been in love with OXY for so long, and now there is something BETTER! My towels are whiter and softer!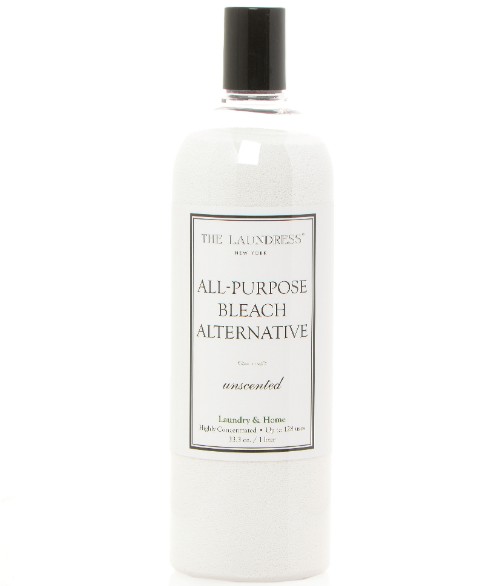 One thing you may not know about me is… 
I was born in Canada and my father was 100% Swiss, so I am a naturalized citizen.  I hold all three citizenships! 
The best five-minute workout you can do at home is…
My Signature Upper Body Workout, available on my AKT On Demand app! I dare you to make it through the first 5 minutes.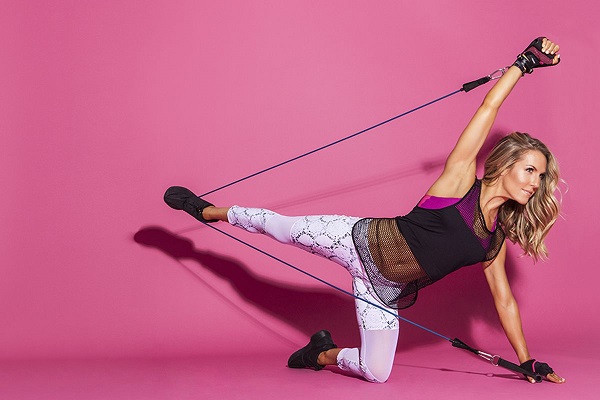 An easy change people can make to be healthier is… 
Get more sleep! Try heading to bed 30 mins. earlier than normal and leave your phone in a separate room to avoid blue light and distraction. Sleep helps curb appetite, decreases inflammation, provides mental clarity, repairs muscle, reduces stress, and so much more. This, I believe, is the MOST important part of our wellness program. 
My go-to snack or quick healthy meal is…
Pure Protein Superfood Plant Protein (Vanilla Bean) mixed with coconut water or unsweetened macadamia milk. Free of artificial flavors and sweeteners, non-GMO, 3g of sugar, 20g of protein, and it tastes amazing. Yummy with either mixer and it fills me up with good energy. Best post-workout!  
I wind down by… 
Grabbing a copy of "The Week" (a publication that summarizes last week's world news) with a warm cup of "Golden Milk" (a tumeric and ashwagandha powder that I mix with Almond Milk)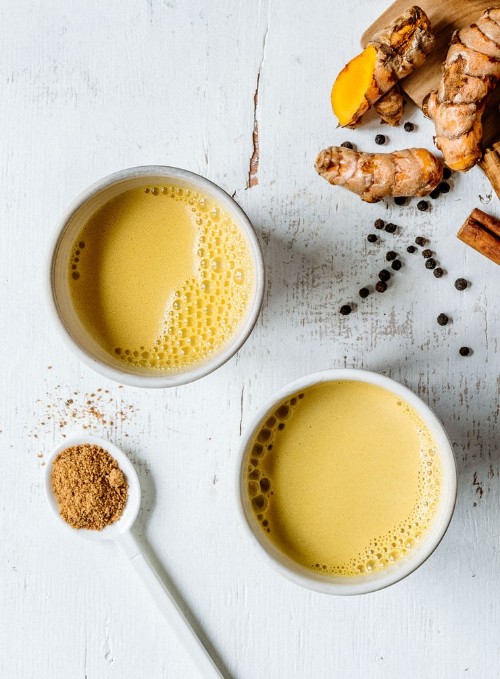 The best advice for someone who wants to get back into shape and stay motivated is…
Find a workout that you love, and do it with a group of friends! That's one of the reasons I created Happy Hour. It's crazy effective and also really fun to dance together under a disco ball. Make it a scheduled activity in your calendar, like a doctor's appt or conference call, so that you make it a priority in your life and on your schedule. Your friends will help hold you accountable and remind you how amazing you look and feel afterwards!
We talked sportswear care with Anna Kaiser! Catch our Facebook Live here.