When it comes to how you store items in your wardrobe, some items are cut and dry: Coats get hung in your coat closet. T-shirts get folded and placed in drawers. Sweaters go on shelves. Others—like denim—are a little unclear. In order to optimize organization and help preserve them, should we be folding our jeans or hanging them up?
To settle things once and for all, we tapped organization expert Ria Safford from @riorganize and her advice was pretty interesting. Do like a pro organizer and follow her lead here.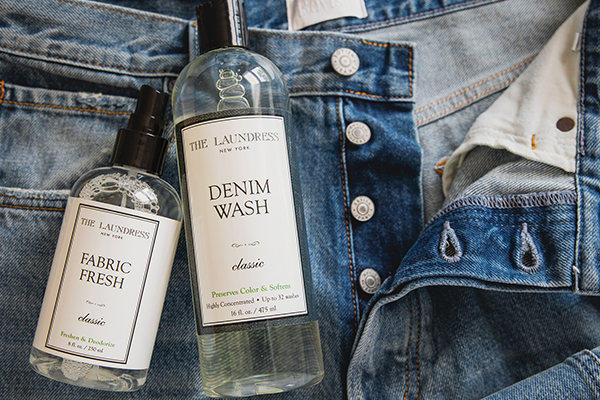 1. Take advantage of deep closet drawers by file folding* your jeans. Be sure to have pocket side crease up so you can see which pair is which and not have to pull them out to check.
Tip: Line your drawers with Classic Scented Drawer Liners or tuck in some Lavender Pouches to keep denim smelling like clean laundry (even if you haven't washed 'em in a while…). When you do wash, go with our Denim Wash to maintain your jeans' wash, fit, and softness.
*To do, fold your jeans in half lengthwise. Grab the bottom hem, then fold it up to the waistband. Repeat the process twice, folding up from the bottom. Store vertically in drawers like file folders.
2. Store your jeans in a way you know you can maintain. If you will not be good at putting jeans back on hangers, that is not the right solution! Stash them in your drawers instead.
Tip: Spray your pairs down with Fabric Fresh Classic to remove odors before putting them away.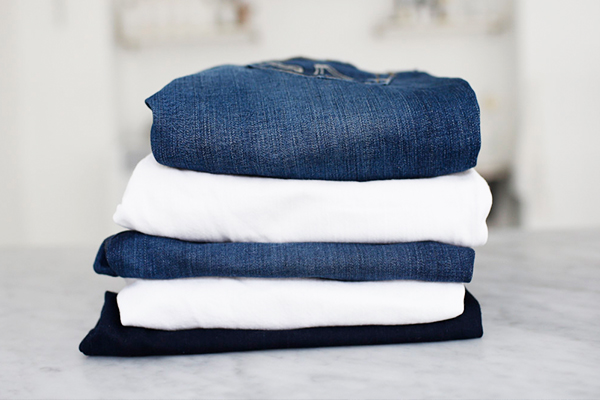 3. Have fun with it! If you have the space, you can use "S hooks" (you can find them on Amazon) to hang denim jeans or shorts retail style.
4. Sort jeans by style and then by color within style for easy selecting!
5. It is far too easy to create a large jean collection full of different styles and sizes that you may not love or need anymore. Purge ruthlessly to be sure you are keeping the pairs that you absolutely love and make you feel good!