It's that time of year when we say "hey" again to vacation homes and summer rentals. Whether you're headed to a cosmopolitan pied-a-terre, a quaint lakeside cabin, or a big beachfront gem, every vacation spot needs a stock pile of essentials to take care of lots of laundry loads, post-party mayhem, daily disarray, summer stains, and more. Check out our checklist, grab these go-tos, and be prepared for a superb summer vacation!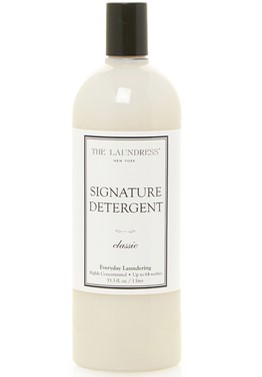 Signature Detergent
Clean and freshen linens before guests arrive. The "ultimate clean laundry smell" will make anyone feel right at home.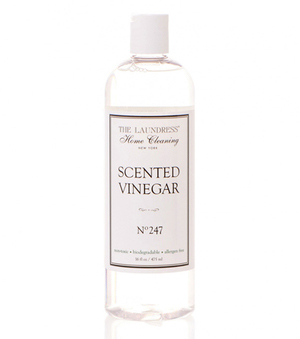 Scented Vinegar
Tackle stinky swimwear, mildew-ridden towels, not-so-fresh rooms, and more. Ants also visiting your vacation spot? Use this as a natural pest repellent. You may want to grab the bulk case to last you all summer long. Learn our favorite ways to clean with vinegar.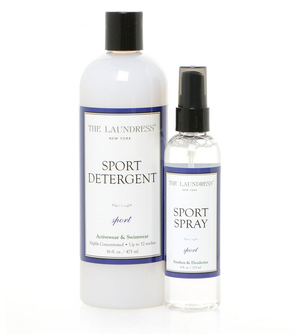 Sport Duo
Keep your favorite swimsuits and sportswear clean and odor-free before and after any kind of summer fun with this dynamic duo. For a quick fix, spritz the Sport Spray on everything - from golf bags, to bike helmets, to sneakers, to athletic gear.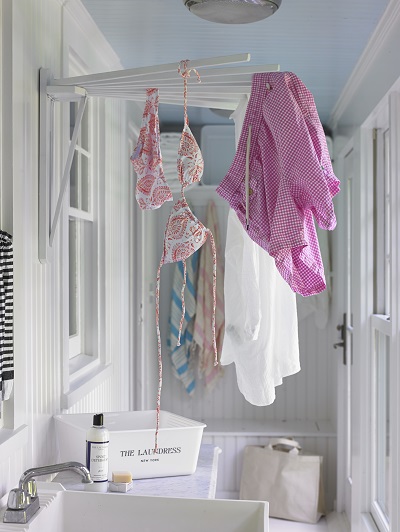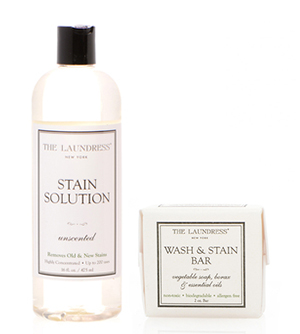 Stain Removers
Summer means some serious stains. From condiments and ice cream, to fruit and BBQ, to dirt and sunscreen, our stain removers can handle it all. See our stain removal 101.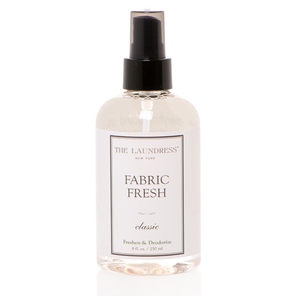 Fabric Fresh
Freshen clothing, upholstery, linens, drapery, car interiors, and suitcases with a quick spritz of Fabric Fresh Classic. Be sure to also shake out pillows, throws, and drapes before you settling in for the season!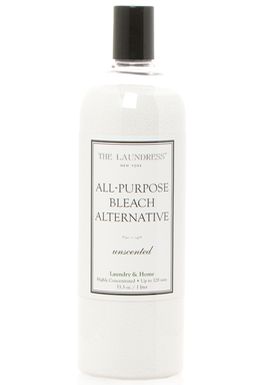 All-Purpose Bleach Alternative
Remove stubborn stains and odors, tackle mold and mildew, brighten dingy whites, and give new life to musty and damp towels or linens. Use around the house to unclog drains, freshen rugs, as well as clean rust, grills, kitchenware, grout, soap scum, outdoor upholstery, and more! See 54 ways to use this Laundress MVP.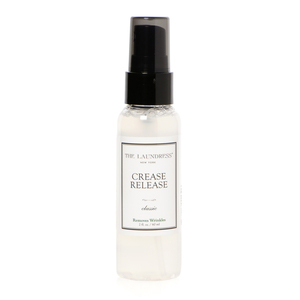 Crease Release
Spray from 6 inches away to stay wrinkle-free at home or on the road. Take the travel size version on all of your adventures - on a plane, on a train, or in an automobile.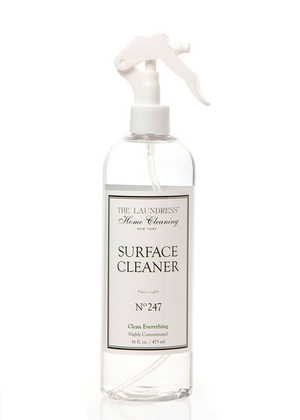 Surface Cleaner
Your kitchen is sure to get a workout from summer guests. Be sure you have this versatile, multi-surface spray around to wipe away ANY mess from ANY surface - from stainless steel, to finished wood, to marble, and more.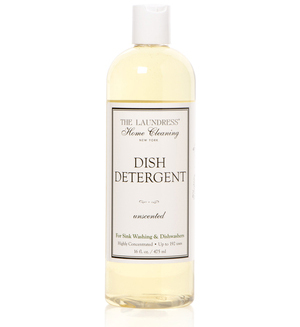 Dish Detergent
From summer soires, to BBQ cookouts, to family camping, that pile of dishes won't clean itself! Whether you're handwashing or adding in the dishwasher, grab this lowsudsing detergent, packed with active ingredients, to clean and remove grease and caked-on messes.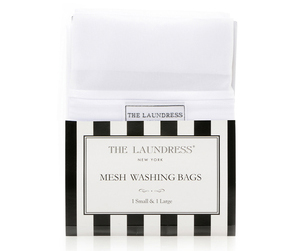 Mesh Washing Bag
Always protect your athletic wear and bathing suits when machine washing by tossing into these bags to protect from snags and stretching.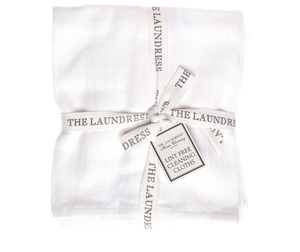 Lint-Free Cleaning Cloth
Use the Lint-Free Cleaning Cloth to clean up messes and spot treat stains without the messy residue left behind by paper towels. Made of 100% lint-free cotton and machine washable, you better grab a bunch of these reusable, eco-friendly towels!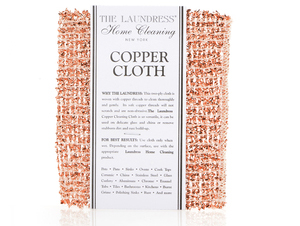 Copper Cloth
The non-abrasive Copper Cloth is designed to clean tough messes like caked-on food or rust buildup without scratching surfaces. It's delicate enough for china and glassware, yet strong enough to handle those grill grates, too! Learn how to clean your grill.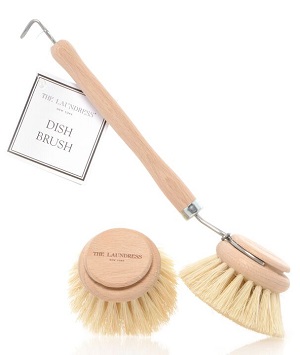 Dish Brush
Every kitchen needs a good ? and dare we say good looking ? scrub brush for daily dishwashing. Our version is made with natural brushes and a wooden handle.
**in-store exclusive; call the store at (212) 564-6788 to order.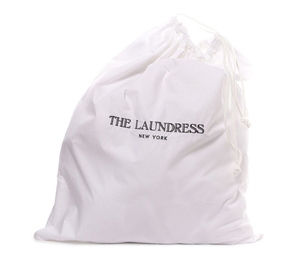 Hotel Laundry Bag
Keep dirty laundry separate from clean clothes with this 100% cotton laundry bag. The perfect travel companion, the Hotel Laundry Bag allows for easy unpacking when you get home.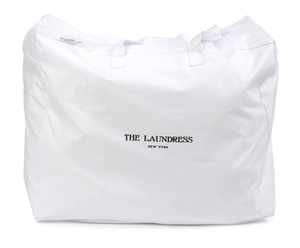 Large Zip Laundry Bag
When moving in for the summer, chances are you may be transporting summer wardrobes, towels, and linens. This 100% cotton zippered bag is perfect for transporting those bulky items with handles to allow for easy carrying.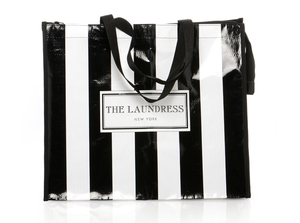 The Laundress Shopper
These versatile bags are great for beach bags, runs to the farmers market, grocery trips, transporting dinner, a defacto laundry hamper - or you name it! You can also leave these bags in guest room closets for visitors to use throughout their stay.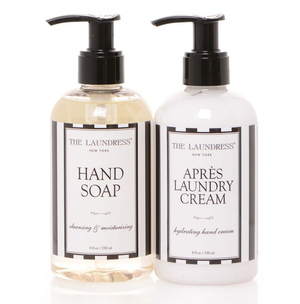 Hand Soap & Apres Laundry Cream Duo
Always feel like you're at home with this duo. Featuring the Hand Soap and Apres Laundry Cream, it's great for cleaning and moisturizing after a day in the sunshine or post-party dish washing duties.