Whether you're getting the BBQ primed for a new season of backyard cookouts or just need to give it a deep clean post-grilling, you need our hot takes on how to do it effortlessly. Proper cleaning not only ensures a fresh surface for cooking food, but will also help things taste better and keep your grill lasting longer. Dig in below!
GATHER THESE TOOLS:
Copper Cloth, Scented Vinegar, Wash Tub Basin, Surface Cleaner, Lint-Free Cleaning Cloth
STEP 1
Prep Your Solutions 
You can clean your grill's grates one of two ways: For your deepest, most thorough clean, remove the grates from the grill and clean in a Wash Tub Basin or a sink filled with hot water. For a quicker clean, clean directly on the grill. Next, pour Scented Vinegar directly onto a Copper Cloth; our Scented Vinegar solution is made up of powerful cleansing properties that fight stains and buildup of all kinds.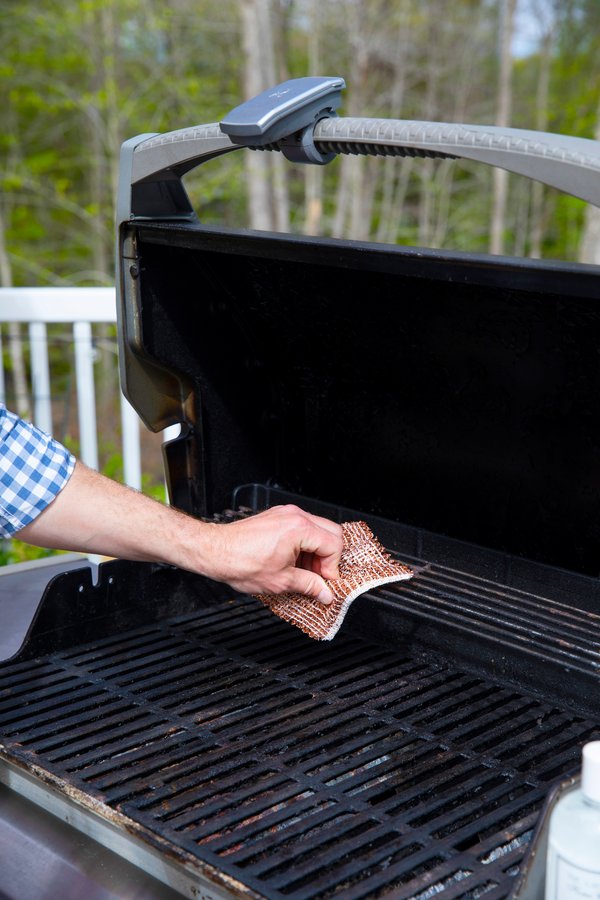 STEP 2
Scrub It Down
Using your Copper Cloth, scrub the grates—making sure to get in between them as much as possible–until all debris is removed. This tool is much easier and effective at removing grease and grime than a traditional grill brush because its flexible fibers allow you to reach cumbersome, hard to reach areas. Plus, its two-ply, copper thread weave is highly durable, so it won't deteriorate after a tough cleaning session.
STEP 3
Rinse
When you're finished cleaning the grill, thoroughly rinse the grates with water. If you've removed the grates, now's the time to replace them. Machine wash your Copper Cloth in hot water to restore it to its original state.
STEP 4
Wipe
To finish, wipe down the inside and outside of your grill's lid as well as the knobs and base with Surface Cleaner and Lint-Free Cleaning Cloth.