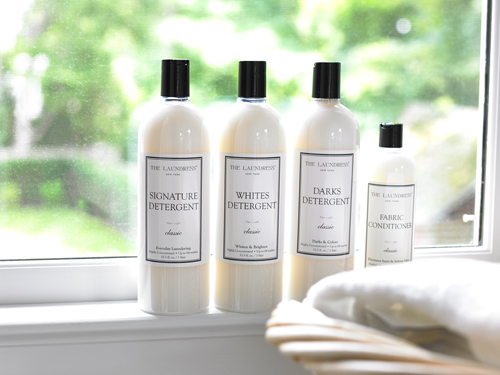 Who has time for wrinkles on clothing? We don't, and we know our busy customers don't either. We also know just how easily they occur. You leave your house in the morning with a pristinely pressed outfit, and by the end of the day it's completely wrinkled. Or you are running late and realize your intended blouse needs more ironing time than you have to give. That's why we created a product to ease your worries and wrinkles and keep you looking great throughout the day. We call it Crease Release, and we invite you try it out! Get rid of wrinkles now.
Get the Wrinkles Out with Crease Release
Looking for how to get wrinkles out the easy way? Crease Release is the perfect wrinkle solution for everything from clothing to pillows and curtains. (Yes, you can use it around the house!) Simply order this this two-ounce, non-aerosol spray bottle, hold it 6 inches from the offending wrinkle, and spray. It's safe for all fabrics and upholstery, and is plant-derived. We pride ourselves on creating effective solutions that satisfy all of your laundry and fabric care needs, and Crease Release meets our exacting standards. Throw it in your suitcase for your next trip, and keep it handy in a purse or bag while at home or work.
We know that laundry doesn't end once you figure out how to remove armpit stains. Keeping your clothes looking clean and pressed takes some effort. Luckily, The Laundress has now made it easier for you! Work and play wrinkle free by keeping a bottle of Crease Release in a pocket, purse, or desk drawer.